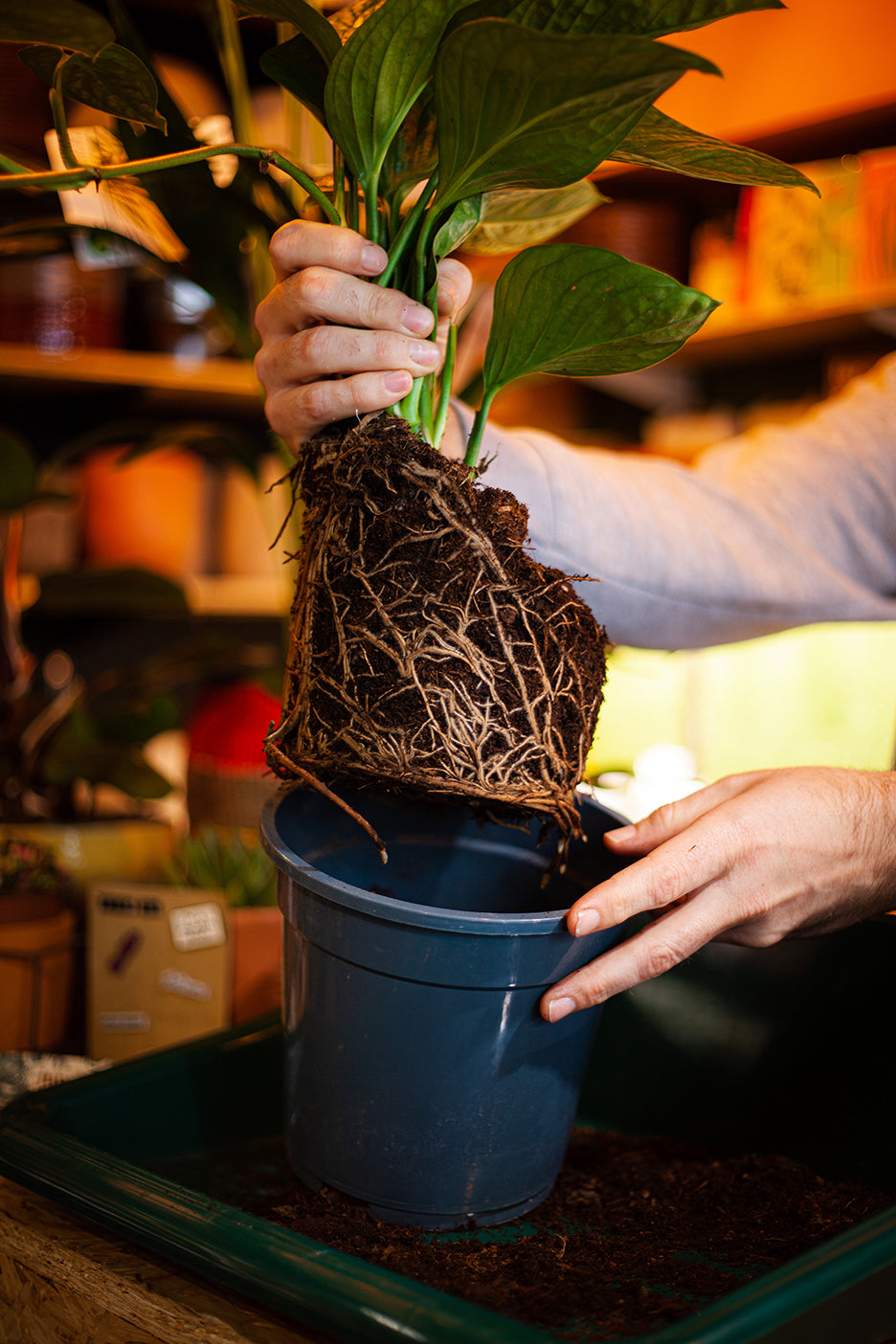 Let us do the dirty work for you
If soil isn't your thing and your plant(s) need repotting then drop them off to us and we'll repot them for you.
Our hand-mixed, peat free potting compost contains all the ingredients your plants will need to thrive, including worm castings, coir and perlite.
Contact us using the form below to book your re-potting slot.
Repotting Service Request Form
Replacement pots can be purchased in-store or you can bring your own pots if you prefer.
Prices
Houseplants
Small (less than 12cm) - £5
Medium (12cm to 18cm) - £7
Large (19cm to 24cm) £12

Extra Large (25cm +) - £15
Cactus & Succulents
Small (less than 12cm) - £5
Medium (12cm to 18cm) - £9
Large (19cm +) - £20
* If plants require additional / replacement of support system ie moss poles, etc additional charges will apply - £6 for moss poles 60cm or less, £12 for moss poles over 60cm)
** Costs of repotting over 30cm pots to be agreed upon enquiry